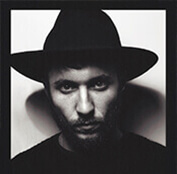 Born in 1989 in Friuli Italy, Francesco has been fascinated by art in all its forms and nuances since he was a child. He discovered his love for photography by the end of high school, and soon after graduation he moved to Milan to follow his passion and improve his photographic skills.
He started working as a freelancer in 2010 and, despite his young age, his talent didn't go unnoticed and garnered him much attention especially in the field of fashion and advertising.
A true lover of elegance and esthetic perfection, all his pictures show utmost attention to every detail – from the creative design to the study of light, from the editing right down to the printing.